The Saint Bernard Rescue Foundation of New England is an all-volunteer, non-profit group dedicated to the care, rehabilitation and placement of abandoned or surrendered Saint Bernard dogs.

If you are interested in opening your heart and home to one of our dogs, please take a moment to complete an adoption application.

If you need to surrender a Saint, contact us. One of our Rescue Coordinators will talk with you to see how we can help. www.saintbernardrescue.org
BRAT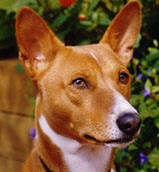 Bas

enji Rescue and Transport


Providing safe harbors and strong anchors for basenjis set adrift.
www.basenjirescue.org

Adoption ? Placement ? Health & Foster Care ? Education ? Support

Website:
http://www.jersanctuary.org
Journey's End Ranch is home for canine and equines
that have been abused, were at high risk of euthanasia, or pulled from slaughter pens.

These dogs, horses and burros are able to live out their lives in peace and comfort, here at the ranch in Arizona.

Most of our Equines were once wild mustangs, captured by BLM

We use eco-friendly, holistic, natural, and non-chemical products and methods within our ranch environment and in the care of our animals
.
Weimaraner Rescue
of the South
Finding forever homes for
the Weimaraners in need...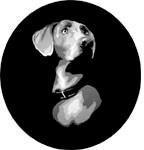 We service Alabama, Mississippi,
and parts of
Tennessee, Georgia & Louisiana

www.weimrescue.com
A California Non-Profit 501(c)(3) Tax Exempt Corporation
www.dhogg.com
MIDDLE
EAST SERVICE DOGS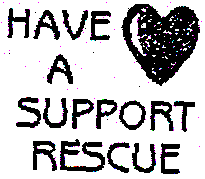 SupportRescue-PT45C
Size: 1" Wide x 7/8" Tall
Price: $6.95 (USD)
Danbury Animal Welfare Society
For over 40 years, Danbury Animal Welfare Society (DAWS) has been dedicated to improving the lives of animals in our community and beyond. Since 1974 DAWS has been promoting responsible pet guardianship and the humane treatment of animals, while working toward ending animal overpopulation through education and a variety of programs.